Direct and flexible collaboration
Goobi can be used to create a single team out of all your project staff wherever they are located – in different premises, departments, buildings, cities and regions throughout Europe and all over the world. Even for large projects, the task of coordinating those involved is very straightforward using Goobi. Since Goobi is a web-based application, it does not matter whether users are working in the same place. Many libraries, archives and museums use Goobi to coordinate teams that are spread across a wide area. There is no need to install additional software to allow project staff to work together. All they need is a simple web browser. Goobi ensures that the user environment remains consistent so that every member of the team at each site is able to work productively.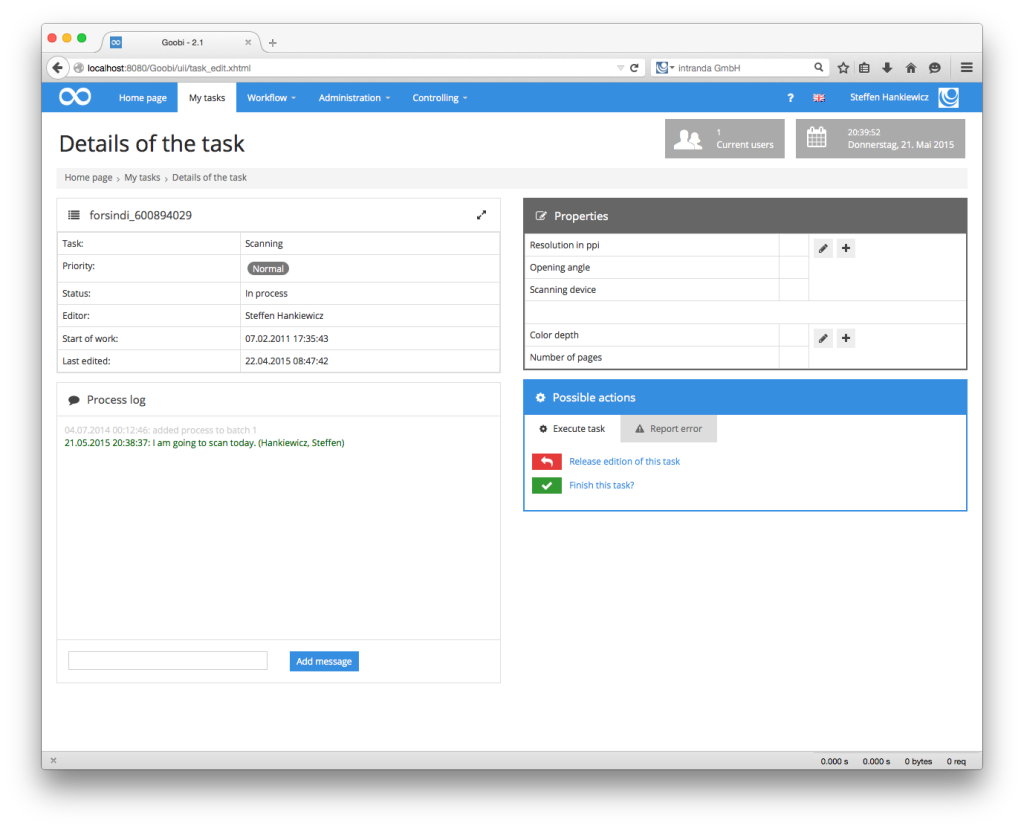 In most cases, those involved in digitisation projects have to process an enormous volume of data every day. High-resolution digitised volumes can easily occupy several gigabytes of storage space and contain hundreds of individual files. In addition, users often work with several derivatives of the original master images (e.g. for OCR text recognition or presentation in your own digital library). Given the enormous volume of data, it is important to maintain a very structured approach to avoid losing the overview of the entire project and the common thread that unites the data.
Principles of structured working
Goobi's methodology is based on two very simple ideas:
that of a bookcase containing the volumes to be processed
that of a tidy desk containing only those volumes currently being worked on by the individual member of the project..
Goobi has been developed in line with these two ideas as a way of ensuring that newcomers to a project can work productively right from the start without the need for lengthy familiarisation.
The bookcase principle
Goobi provides each user with a list of tasks that are precisely tailored to that person's skills and project membership. As a result, users are not faced with tasks for which they are not responsible, either because they do not have the necessary skills or have not been assigned to the project in question. Equally, at user level, the project context of the volume being processed is not visible, since it ought not to have any influence on the specific tasks being performed by an individual user. All users focus exclusively on their own work without having to bother about the tasks being performed by other project members before or after their own contribution or about the rest of the workflow for a particular volume.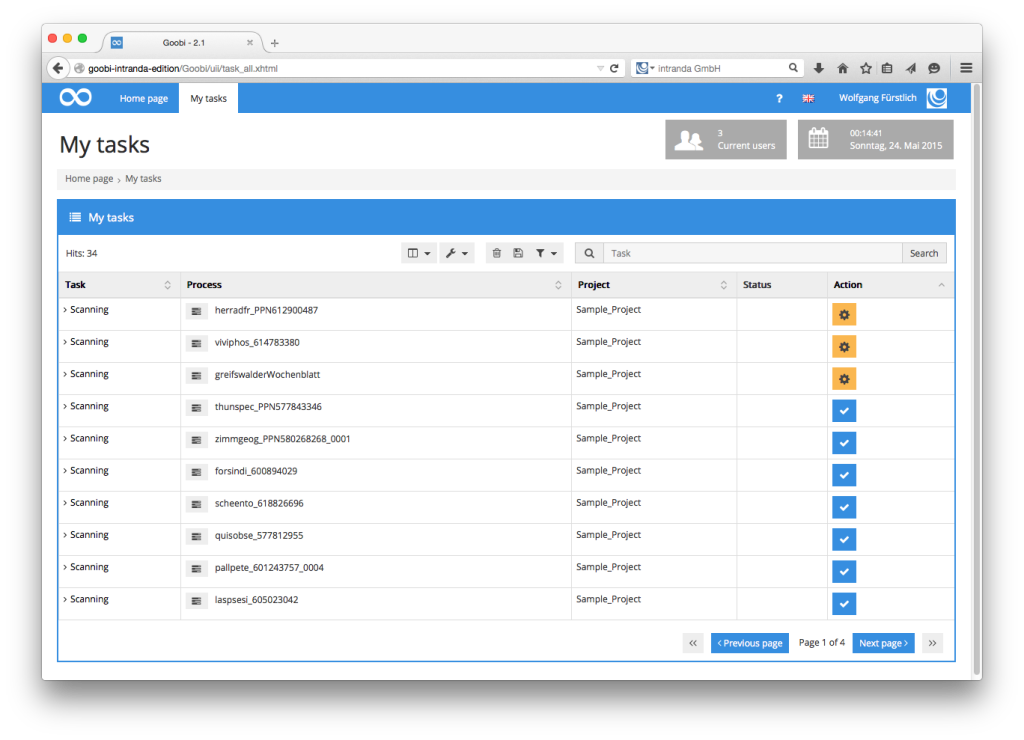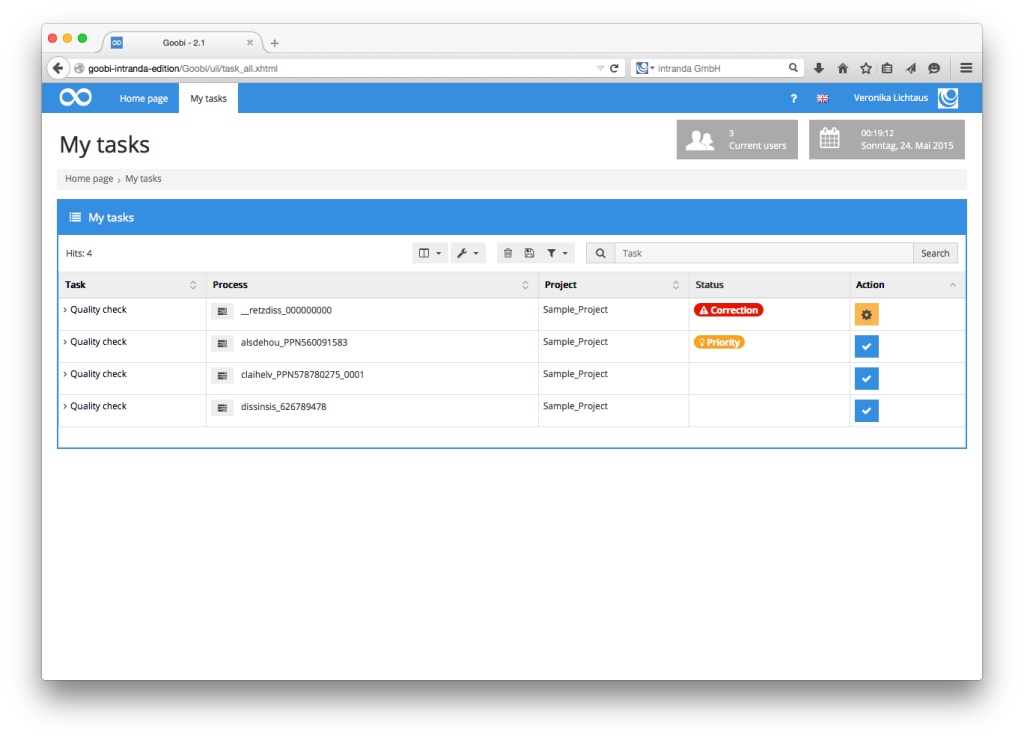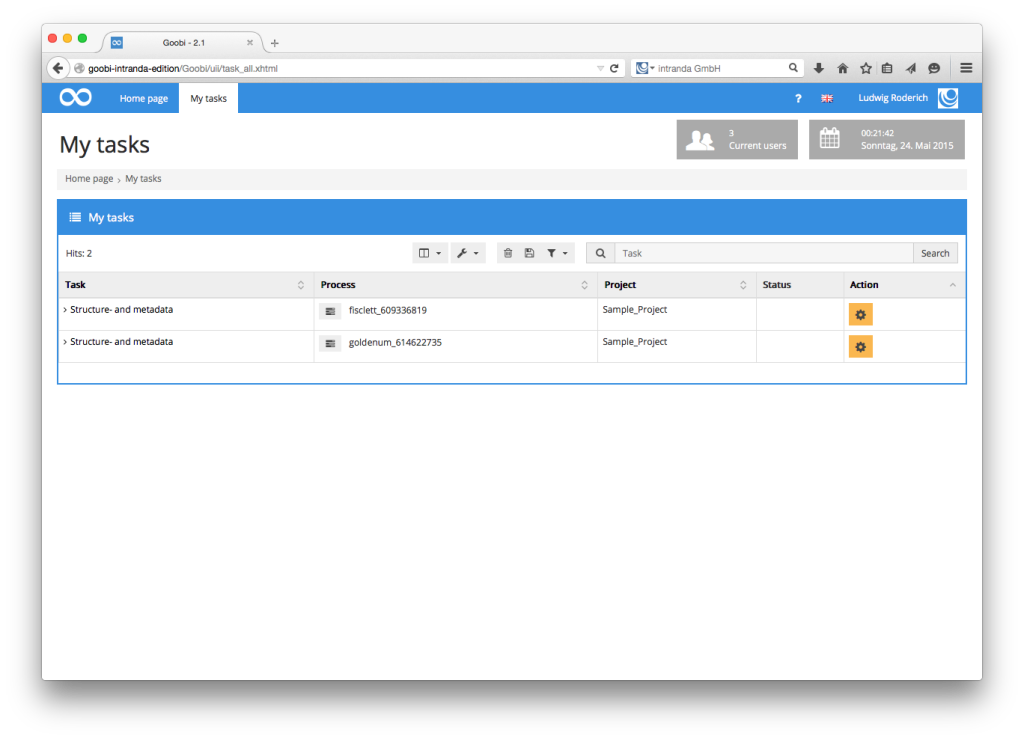 The tidy desk principle
In an equally simple way, the tidy desk principle governs the way in which individual users perform their tasks. Rather than having to look for the right directories in the file system of a shared drive on the server, users are given their own work directories containing only those volume-related directories relevant to the work they are carrying out. They have no access to any of the other directories for the other volumes that are currently at a different stage of processing or that have already been assigned to another similarly qualified user. It is as though individual volumes move along from one desk to the next. Whatever is on another user's desk is therefore irrelevant. It is Goobi, however, that decides how volumes move between desks and which desk a particular volume will end up on next.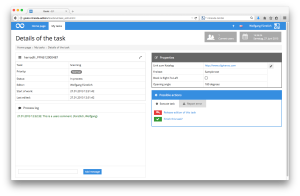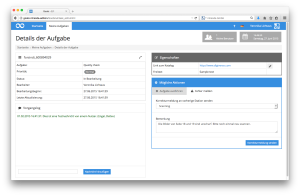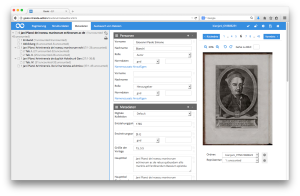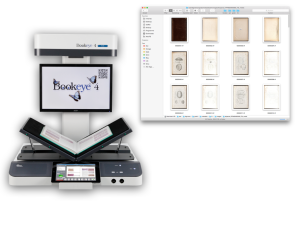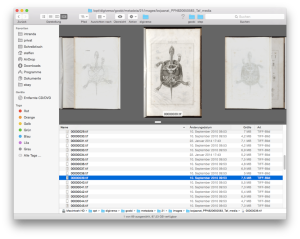 Goobi
Latest Release Notes
System requirements
| | |
| --- | --- |
| Operating system: | Linux |
| RAM: | 4 GB |
| CPU: | 4 cores |
| Hard disk: | 40 GB for operating system plus required data storage |
Get the software