Brief overview of the 'Goobi Advanced' course
The 'Goobi Advanced' course is designed for end users with a good knowledge of how Goobi works and a clear understanding of the program from the user's perspective. In terms of content, it follows on from the 'Goobi Basics' course by examining in detail the way tasks are organised within individual workflows for different types of projects. As well as project management issues, you will cover topics such as project control, reporting and statistics and look in detail at tasks such as the batch handling of Goobi processes, validation as a way of improving quality, and the use of plugins to provide additional functionality. The course also deals at length with the processing of metadata using the Goobi METS Editor and the various options for modifying rulesets.
Topics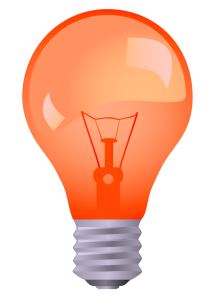 The selected course topics are based on our experience of working with Goobi for over ten years as well as the feedback we have received from more than forty establishments where the program is in everyday use for a wide variety of projects. Nevertheless, the list of topics can always be adapted to meet individual requirements, and we can even incorporate your own materials and working methods.
The 'Goobi Advanced' course generally covers the following topics in detail:
Workflows
Detailed workflow and project design
Project management
Users, roles and authorisation levels
Workflow steps – types and options
Validation as a tool for checking the quality of interim results
Management
Project management
Project control and statistics
Workflows and metadata – complex searches and filters
Individual reporting for search requests
Batch manipulation of Goobi processes
Using GoobiScript to simplify the task of modifying data
Metadata
Introduction to ruleset configuration
Ensuring conformity with existing standards (e.g. DFG Viewer, ZVDD, DDB, Europeana, OAI)
Configuring exports and exporting data to a presentation system
Detailed instructions on metadata processing in the Goobi METS Editor
Accessing the image stack from the METS Editor
Specific metadata fields and the options available (e.g. licences, representative images, authority data)
Typical applications
Extending functionality using validation and step plugins
Integrating URNs into the workflow to enable persistent URLs
Integrating OCR into the Goobi workflow
Integrating authority data, Wikipedia links and named-entity recognition
Integrating scripts and external applications into the workflow
Optimising the workflow by automating workflow tasks
Fully automated workflows including harvesting of third-party data (e.g. from an internet archive or via OAI-PMH)
Workflows for projects with digitisation on demand including order processing and billing
Problems/potential of using JPEG2000
Exporting data individually using plugins
Everyday tips and tricks
Course structure
The course lasts around six hours plus breaks. The morning session is mainly theoretical, while the afternoon session is more practical with a focus on the individual needs of participants.
All course participants have their own work station with access to Goobi so that they can practise what they have learned and perform a range of digitisation project tasks. A book scanner is also provided (linked to Goobi) to ensure that participants gain experience of dealing with realistic situations.
There is no need to bring along your own computer. intranda will provide all the documentation and technical equipment needed, as well as free WLAN access. Your course fee includes catering.
The maximum group size is ten.
Course dates and registration
Provided that we receive at least four confirmed and binding applications, the 'Goobi Advanced' will be held on the following dates:
The course fee is EUR 290 plus VAT for each participant.
For all courses, applications must be received no later than two weeks beforehand. Please use the form on our website to pre-register for the course. We will then contact you to discuss any specific course requirements that you may have.