Brief overview of the 'Goobi Basics' course
The 'Goobi Basics' course is designed for end users with as yet little or no practical experience of Goobi. It focuses on the initial steps involved in a Goobi digitisation project: how to organise the project using preconfigured workflows and how roles and tasks are divided between different members of the project team. It also provides a basic introduction to metadata processing, which allows you to extract more information from your digitised material and make it available to end users.
Topics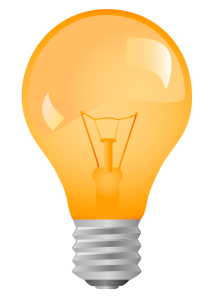 The selected course topics are based on our experience of working with Goobi for over ten years as well as the feedback we have received from more than forty establishments where the program is in everyday use for a wide variety of projects. Nevertheless, the list of topics can always be adapted to meet individual requirements, and we can even incorporate your own materials and working methods.
The 'Goobi Basics' course generally covers the following topics in detail:
Introduction
Overview of widely established methods used in digitisation projects
Explanation of basic conventions and terminology
Workflows
Overview of workflow modelling options
User groups and roles
Tasks and responsibilities
Specific workflow structures based on individual requirements
Automatic data import
Adding new processes
Importing data and standardising existing stores of data
Importing data from external sources (catalogues, repositories and other systems)
Processing tasks (based on concrete examples)
Scanning and entering images
Quality control
Processing metadata
Exporting data
Course structure
The course lasts around six hours plus breaks. The morning session is mainly theoretical, while the afternoon session is more practical with a focus on the individual needs of participants.
All course participants have their own work station with access to Goobi so that they can practise what they have learned and perform a range of digitisation project tasks. A book scanner is also provided (linked to Goobi) to ensure that participants gain experience of dealing with realistic situations.
There is no need to bring along your own computer. intranda will provide all the documentation and technical equipment needed, as well as free WLAN access. Your course fee includes catering.
The maximum group size is ten.
Course dates and registration
Provided that we receive at least four confirmed and binding applications, the 'Goobi Basics' will be held on the following dates:
The course fee is EUR 290 plus VAT for each participant.
For all courses, applications must be received no later than two weeks beforehand. Please use the form on our website to pre-register for the course. We will then contact you to discuss any specific course requirements that you may have.