Different themes within a single Goobi viewer installation
Following the introduction of version 2.2, the layout for the whole system can now be determined on the basis of a specific metadatum within a source work. It is possible, for example, for source works of a particular kind or those of a partner to be shown using a different-coloured theme.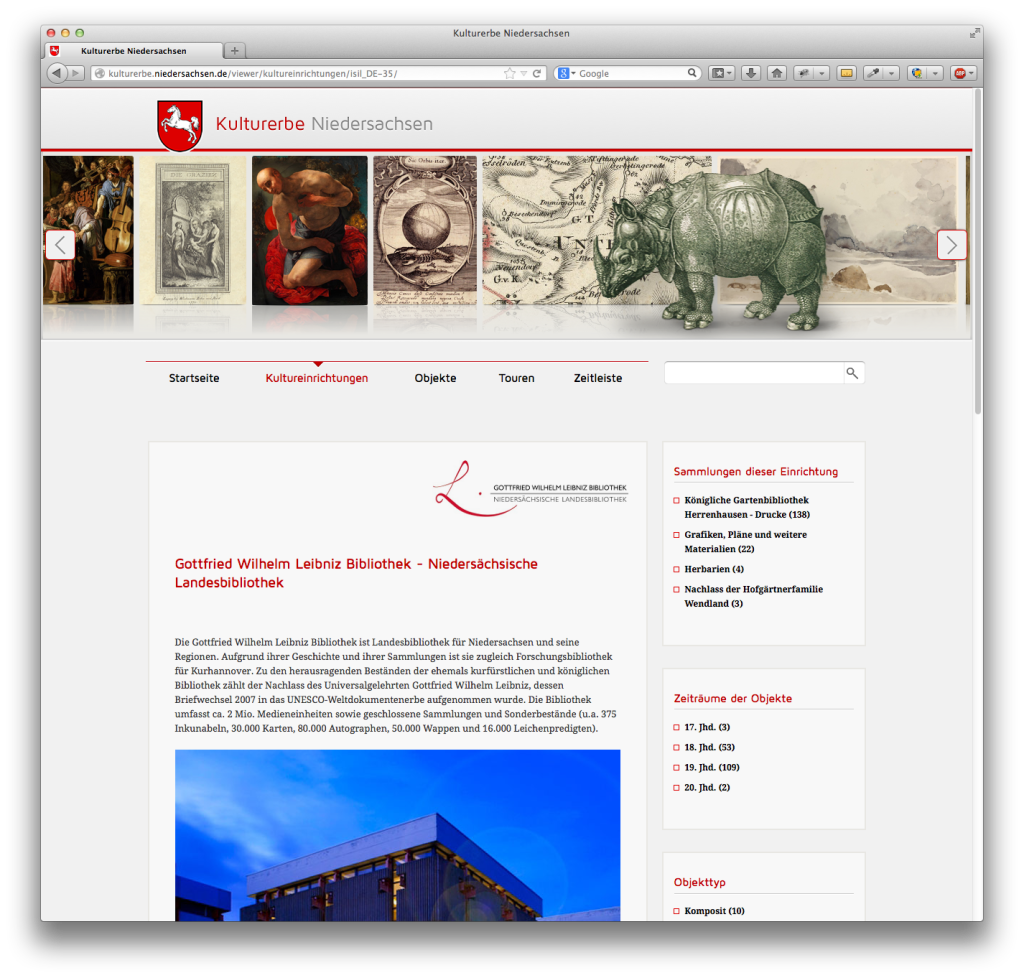 Individual image footers
Version 2.2 introduced support for individual image templates based on a metadatum. When using the Goobi viewer as part of a web portal solution, it is now possible to display source works from outside partners (with that organisation's specific image template) and therefore classify them on the basis of their origin.
Extended searching
In addition to simple searches, the new version came with an extended search function that allows users to combine various parameters in order to perform a more targeted search.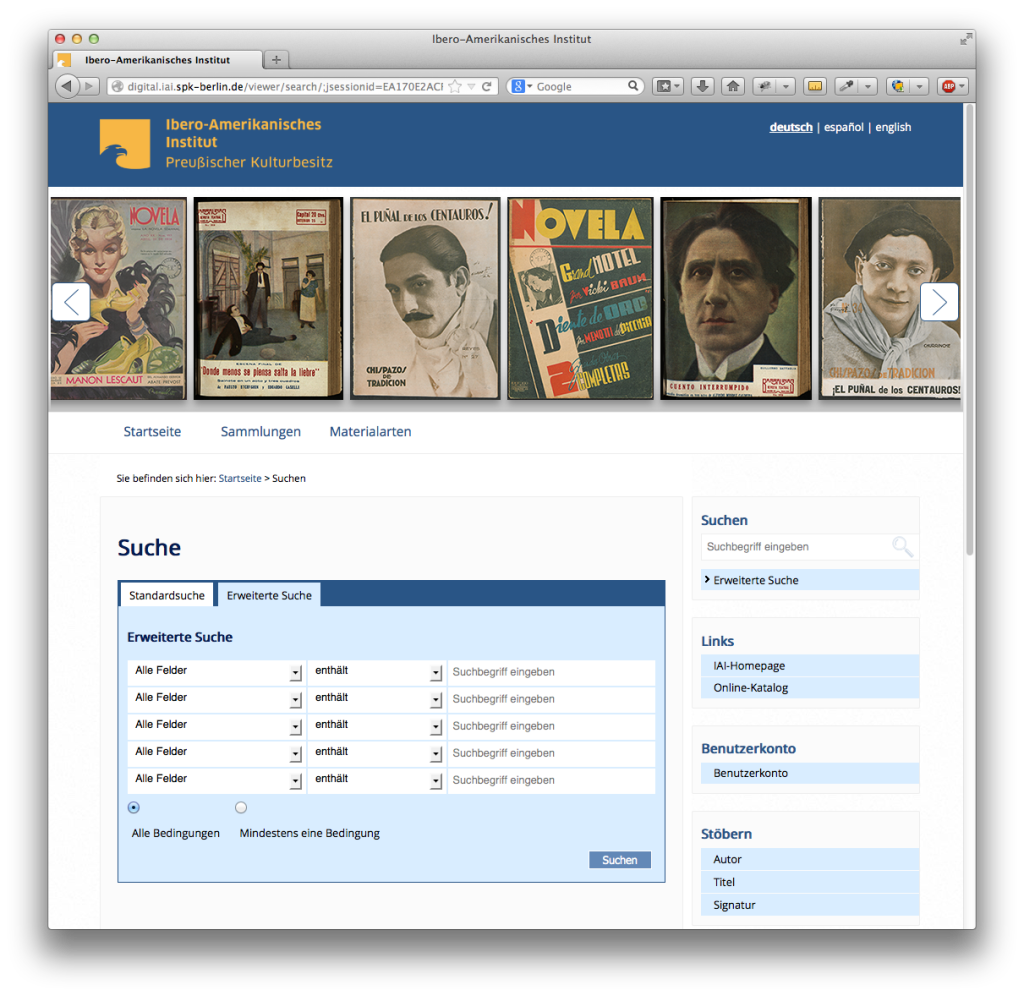 Integration of norm data
In version 2.2 we integrated norm data into the Goobi viewer as part of the bibliographical information displayed. These norm data can originate from a number of norm databases. When a user request is submitted, they are requested live from the selected norm database and integrated into the metadata website. This makes norm data available on demand, allowing further research based on the data received from the norm data service.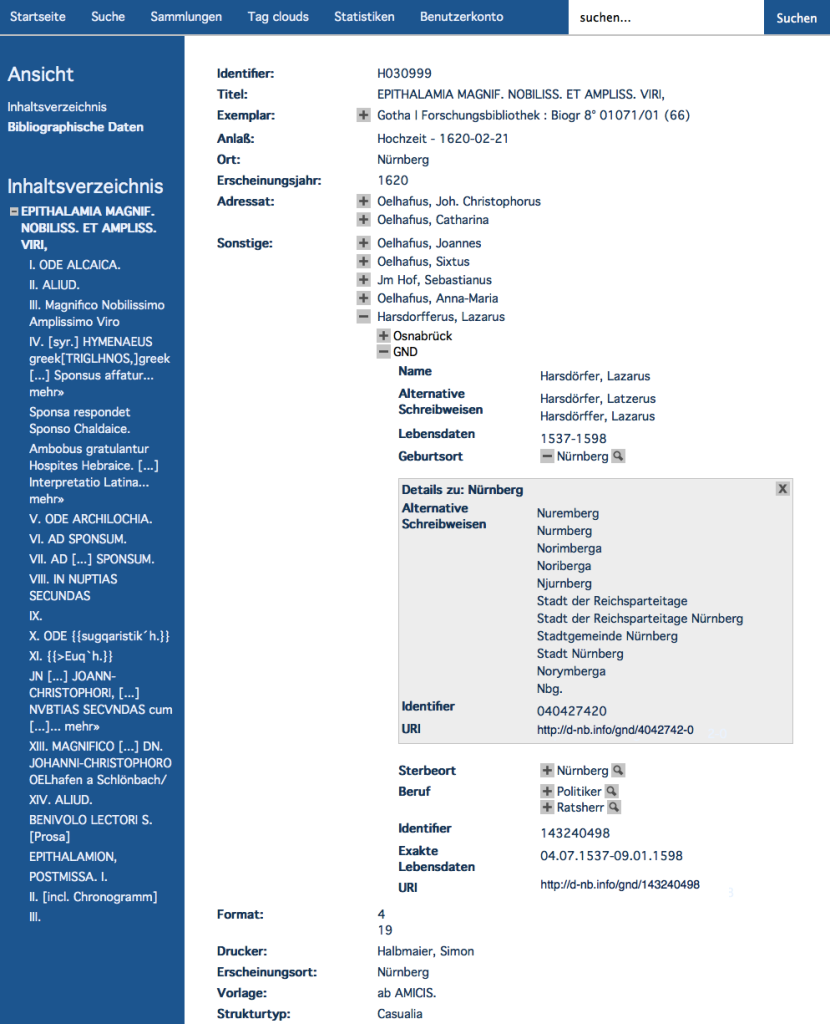 Source works without images
Version 2.2 gave users the option to handle source works without images by supporting datasets that are made up solely of metadata or whose content cannot be directly displayed on a website and therefore need to be offered for download. This functionality also makes it possible to handle digitised material from other establishments to which the user wishes to create a link.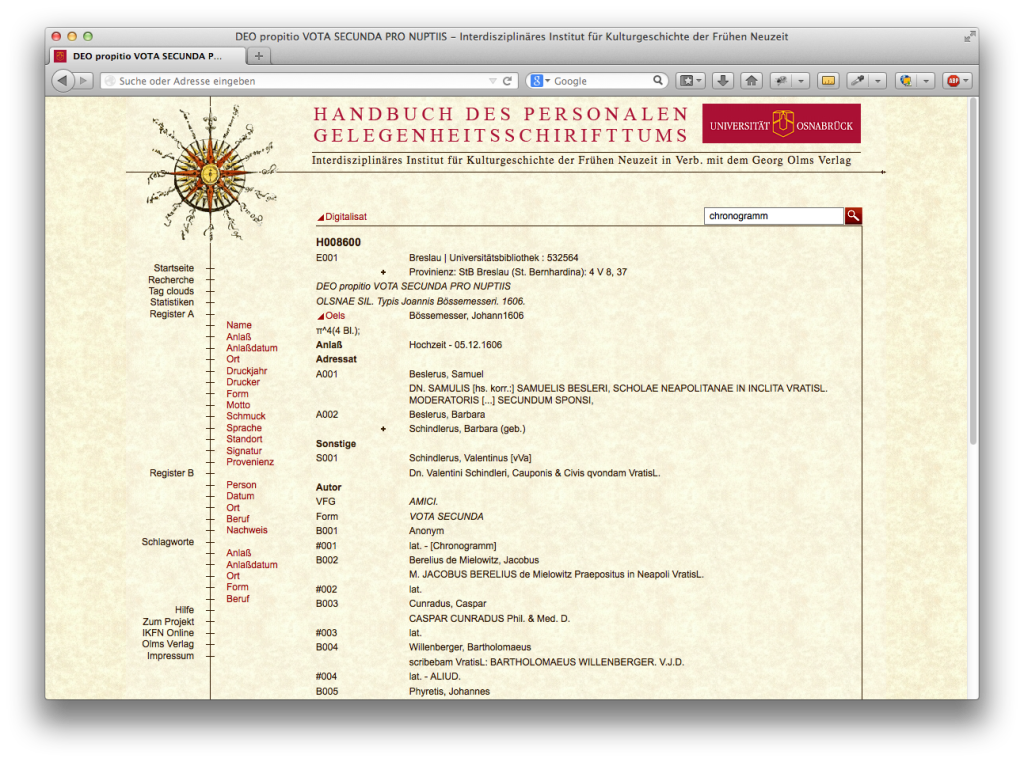 Comments below source works
Users can now generate comments below the image display. The comments relate in all cases to the entire image being displayed.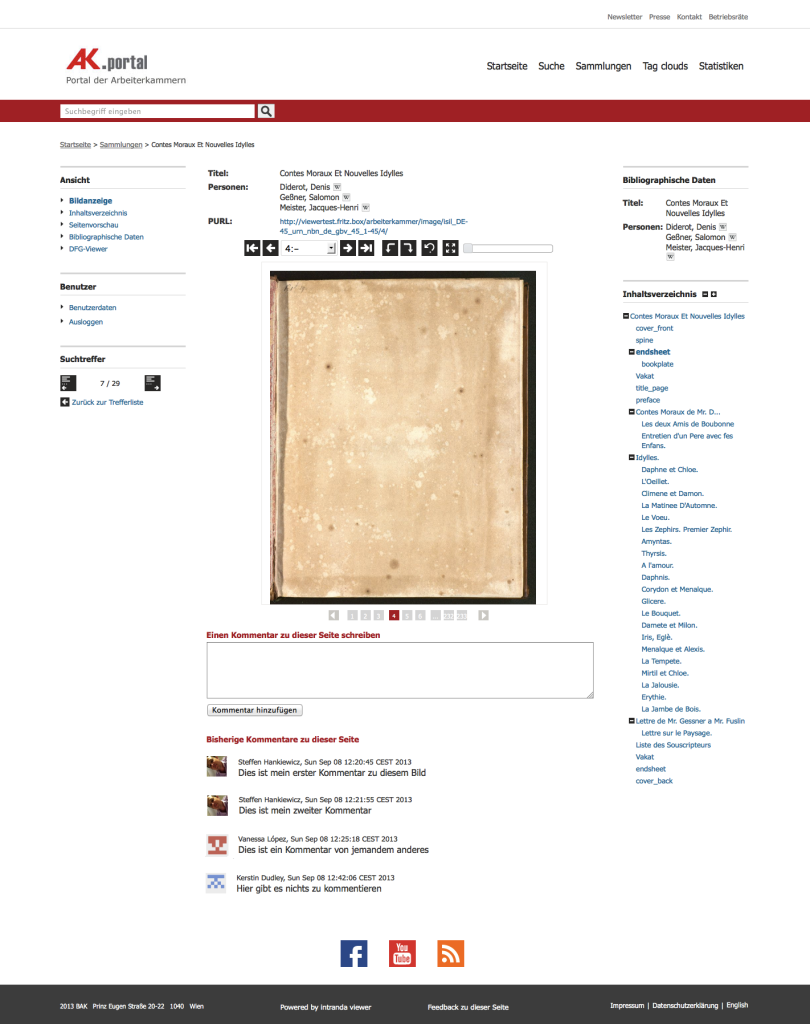 Expandable collection facets
Version 2.2 allowed users to configure the number of collections shown in the sidebar as facets when returning search hits. This makes it possible to define the list of specific collections that you wish to be directly visible. End users can then display all the remaining collections by selecting the corresponding link for more details.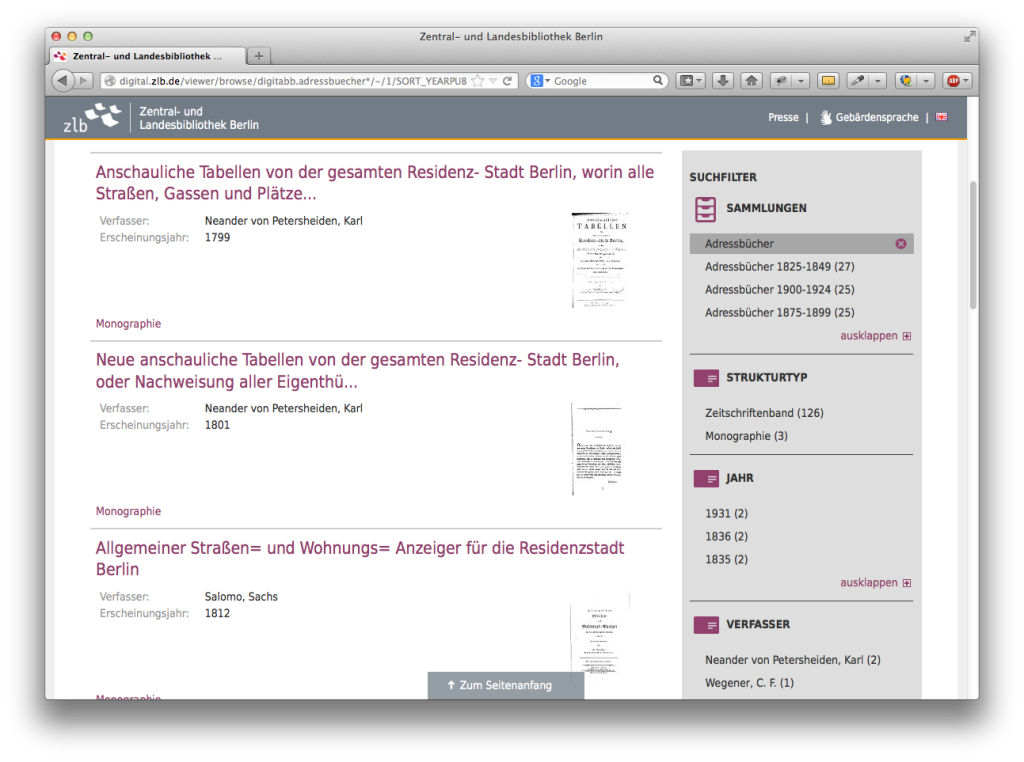 Enhanced OAI interface
The OAI PMH interface was extended to allow users to remove specific source works (e.g. originating from a particular collection) from the list within the OAI interface. In cases where the Goobi viewer is operated as a web portal solution, version 2.2 gave users the option to prevent source works from other establishments being reported a second time via OAI to external harvesters.
SRU interface introduced
Version 2.2 came with a fully equipped SRU interface to complement the existing OAI PHM interface. The SRU interface is particularly useful when working with the DFG Viewer on projects in the field of newspaper digitisation.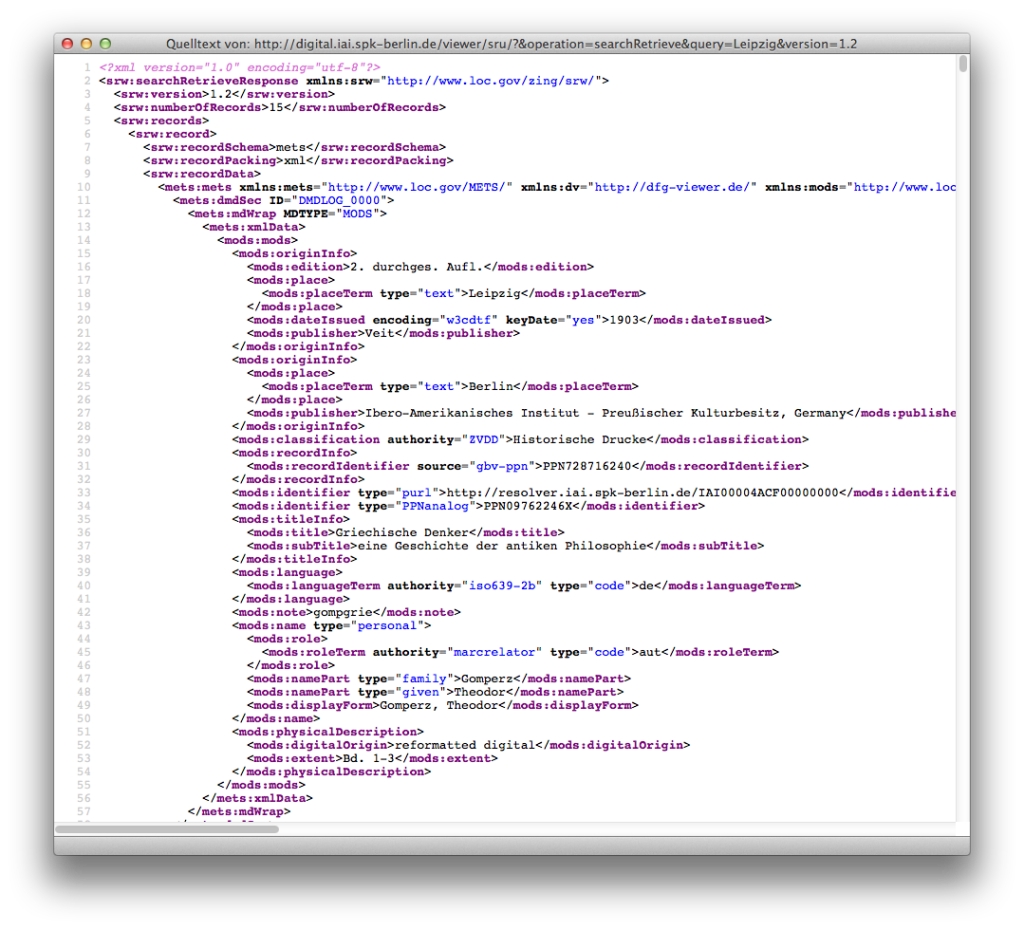 Goobi viewer
Release Notes
System requirements
| | |
| --- | --- |
| Operating system: | Linux |
| RAM: | 4 GB |
| CPU: | 4 cores |
| Hard disk: | 40 GB for the operating system plus data storage |
Get the software