Goobi goes modular! Over 150 Goobi plugins now available on the Goobi Marketplace
As you will be aware, Goobi's great strength lies in its flexibility and the ability to add on new functions that cover every conceivable application or scenario. The number of plugins developed to extend Goobi's open-source core has grown exponentially over the last few years to form a huge pool of solutions for all Goobi users.
In fact, so many plugins were developed that it became hard to know what types were available, whether they were covered by licences, how many there really were, whom to contact and where to find an overview.
This need for information was addressed at our Goobi Day on 1 October 2014 in Göttingen, when we reported that we had taken stock of all our own plugins and recorded and produced descriptions for over 150. All this information is now available on the Goobi Marketplace, a platform run by intranda in collaboration with our partners.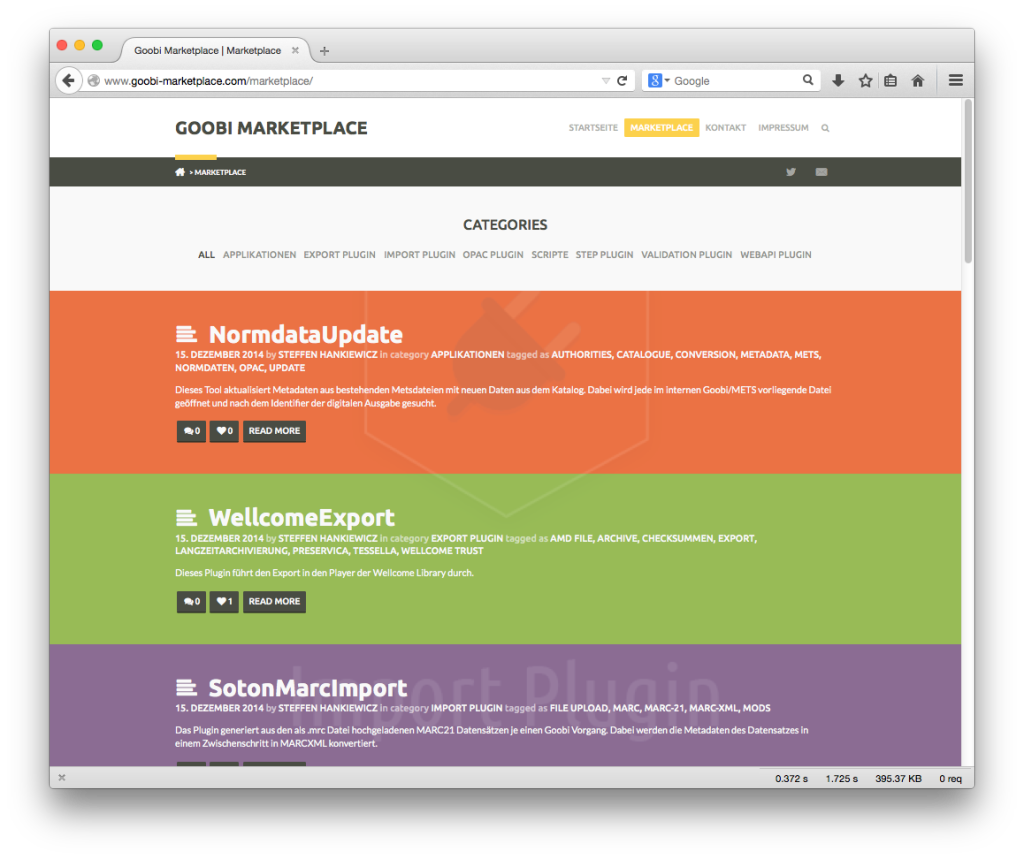 The platform contains a detailed list of all import plugins, export plugins, step plugins, web API plugins, OPAC plugins, validation plugins, applications and scripts together with information on licences, the developers, the requisite configuration, any dependencies that may be necessary, a history (where available) and links to the corresponding repositories for the source code. Links are also provided in the case of plugins that have already been comprehensively documented elsewhere.
The Goobi Marketplace is run by a group of companies and public-sector institutions that plan to develop additional plugins for the Goobi community every year and make them available on the Marketplace.
Stay tuned! All the initial information and plugins can now be found at: http://goobi-marketplace.com