Goobi Days 2017 – Full programme details now available
Our annual Goobi days event in Göttingen begins in less than four weeks. Details of how to register have already been published here. You can now download the full programme for both days: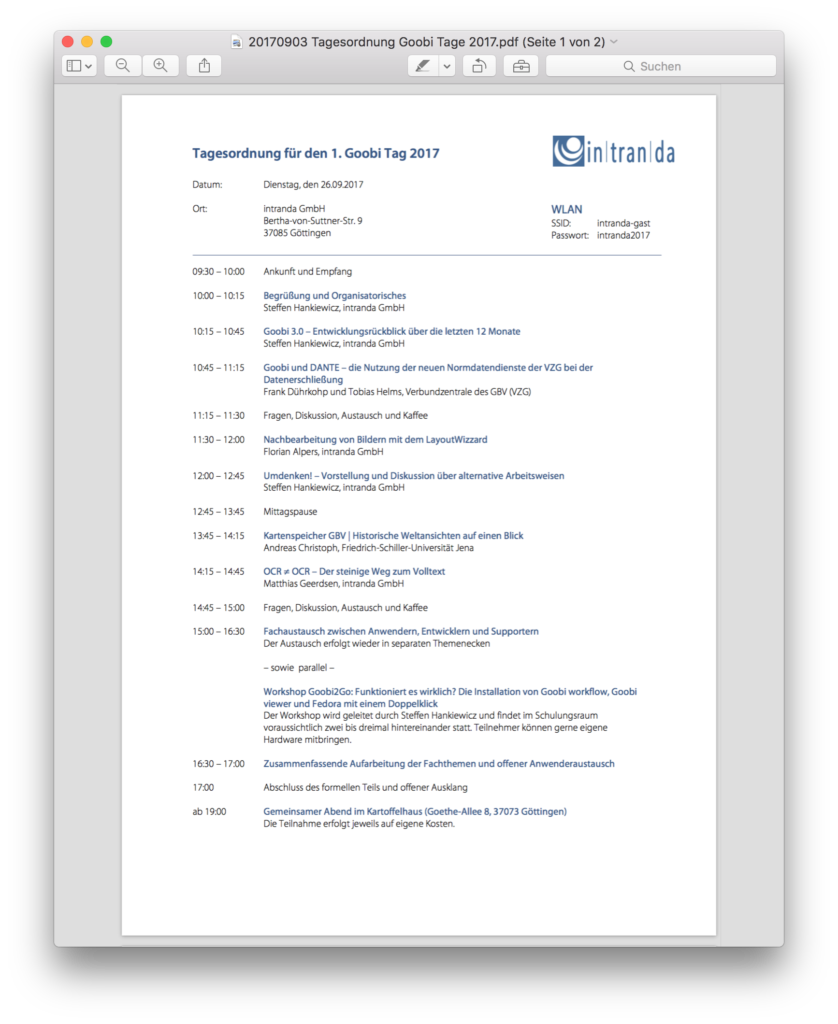 While most of the activities on the first day relate to the Goobi workflow, the second day concentrates on various issues linked to the publication of digitised material using the Goobi viewer: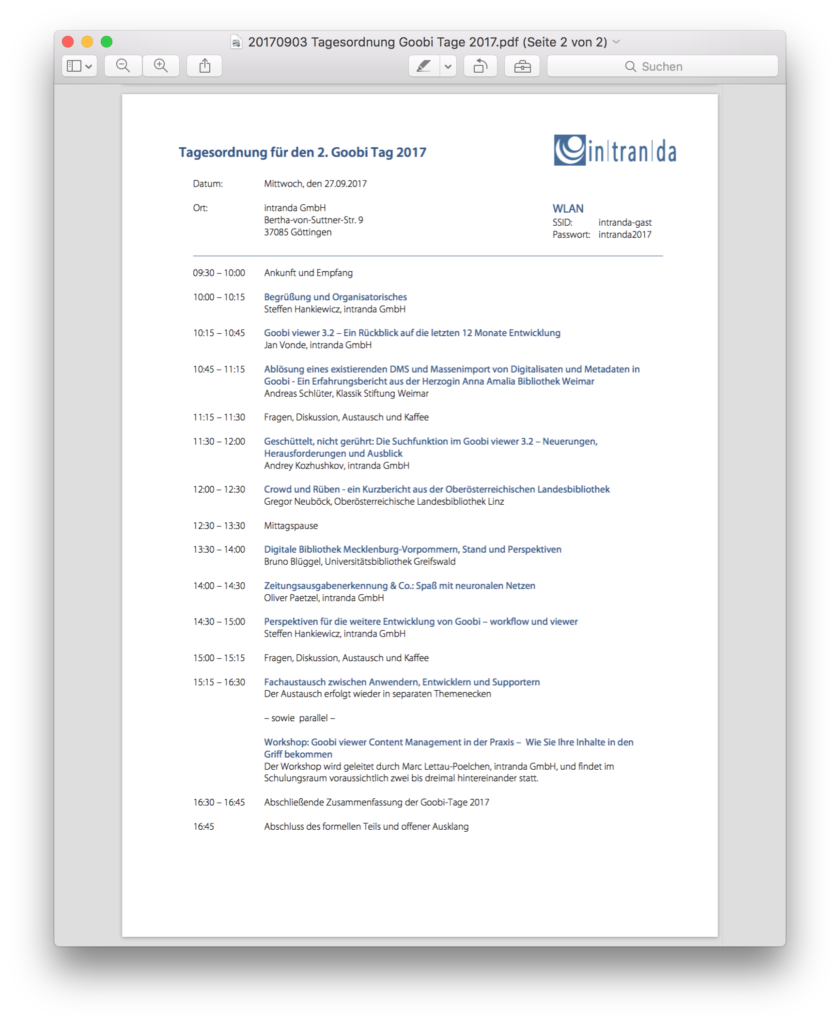 If you haven't yet registered, it's not too late. We look forward to meeting you very soon in Göttingen.
Last-minute registration for Goobi Days 2017