Summary for the Goobi and viewer days 2016
On 13.9.2016 and 14.9.2016 the German speaking Goobi and viewer day took place again. With participants from more than 30 institutions, again from 6 different countries, it was the community meeting with the most international audience since the beginning of the development of the two software solutions. Participants were from the following countries:
Germany
Austria
Switzerland
Liechtenstein
Great Britain
Netherlands
We at intranda, the organisers of the event, tried to take this international audience into account by working out a varied and exciting programme in advance. The contents of the event went in various directions, sometimes giving an overview of the working methods and challenges of individual participants or also dealing with more in-depth technical issues. In addition to best-practice experiences, topics that directly affect almost every digitisation project were also deepened. Topics such as proven or automated working methods, the ideal selection of image formats, the implementation of handwriting recognition with Transkribus or, for example, the ideal implementation of search options within digital libraries were very well received.
Also the detailed insight into the development events of the last 12 months concerning the new implementations on the one hand and the completely new application scenarios on the other hand could not be missing in this year. Even for us it was unexpected that the evaluation of the index cards from last year's meeting revealed that about 84% of the user requests from the Goobi community expressed in the previous year could actually be implemented within 11 months. Software users and software developers alike were surprised at the extent to which users had a say in the "communication channel for index cards". It was therefore important again this year that requests, problems or remarks should reach us developers as index cards and during the user exchange in the corners.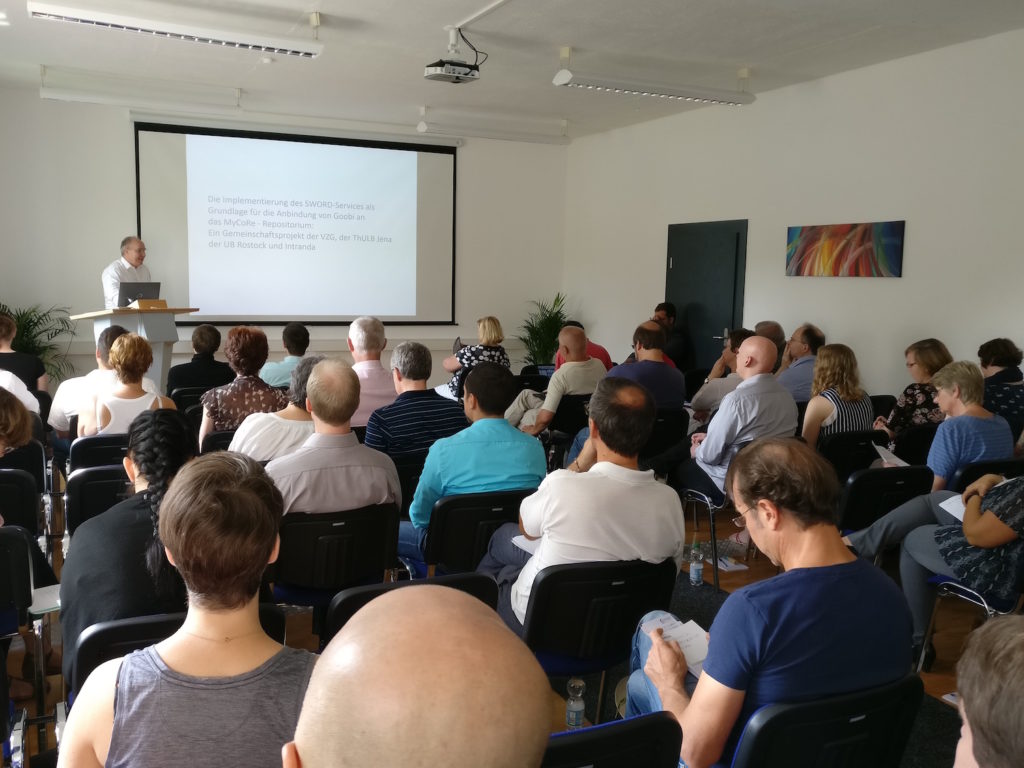 The fact that the two-day user meeting was a great success was not only evident from the large number of participants and the many responses to the program implementation. It could also be seen from the surprisingly high number of participants at dinner in the restaurant, who ventured with us developers into Göttingen's city centre until late in the evening despite the sometimes very long journey and the more than hot temperatures. We thank all participants for their visit, for the many constructive contributions and the great feedback. We would also like to thank in particular the speakers and workshop leaders for their commitment. We are already looking forward to the new challenges and the next meeting next year.
As in the past, we have made the slides of the speakers available online again. You can find them as usual in the media corner of our website.